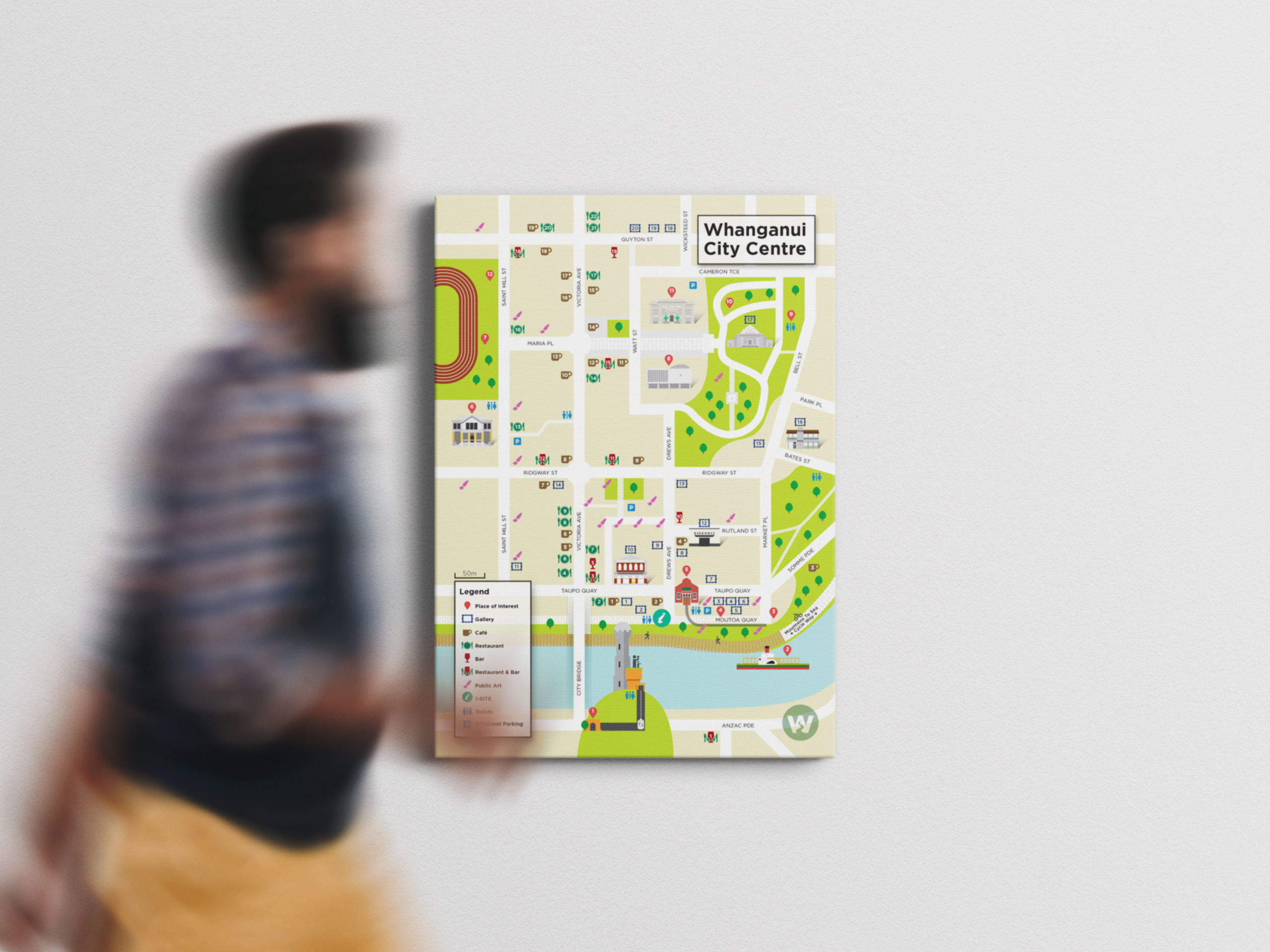 Whanganui & Partners approached us with some ideas for a central city tourist map to promote art galleries, cafés and places of interest in downtown Whanganui.
We were inspired by classic European tourist maps and set about designing a set of 2D illustrations to represent the more prominent destinations and attractions including the Sarjeant Art Gallery, NZ Glassworks and the Durie Hill Elevator and Tower.
The illustrations were overlaid on a stylised map of downtown Whanganui with a set of icons to identify various galleries, cafés, restaurants, bars and public artworks. The end result is a beautifully simple A4 sized map that anyone can use to find the best of arts, food and culture in central Whanganui.
Our Work:
Illustration
Graphic Design