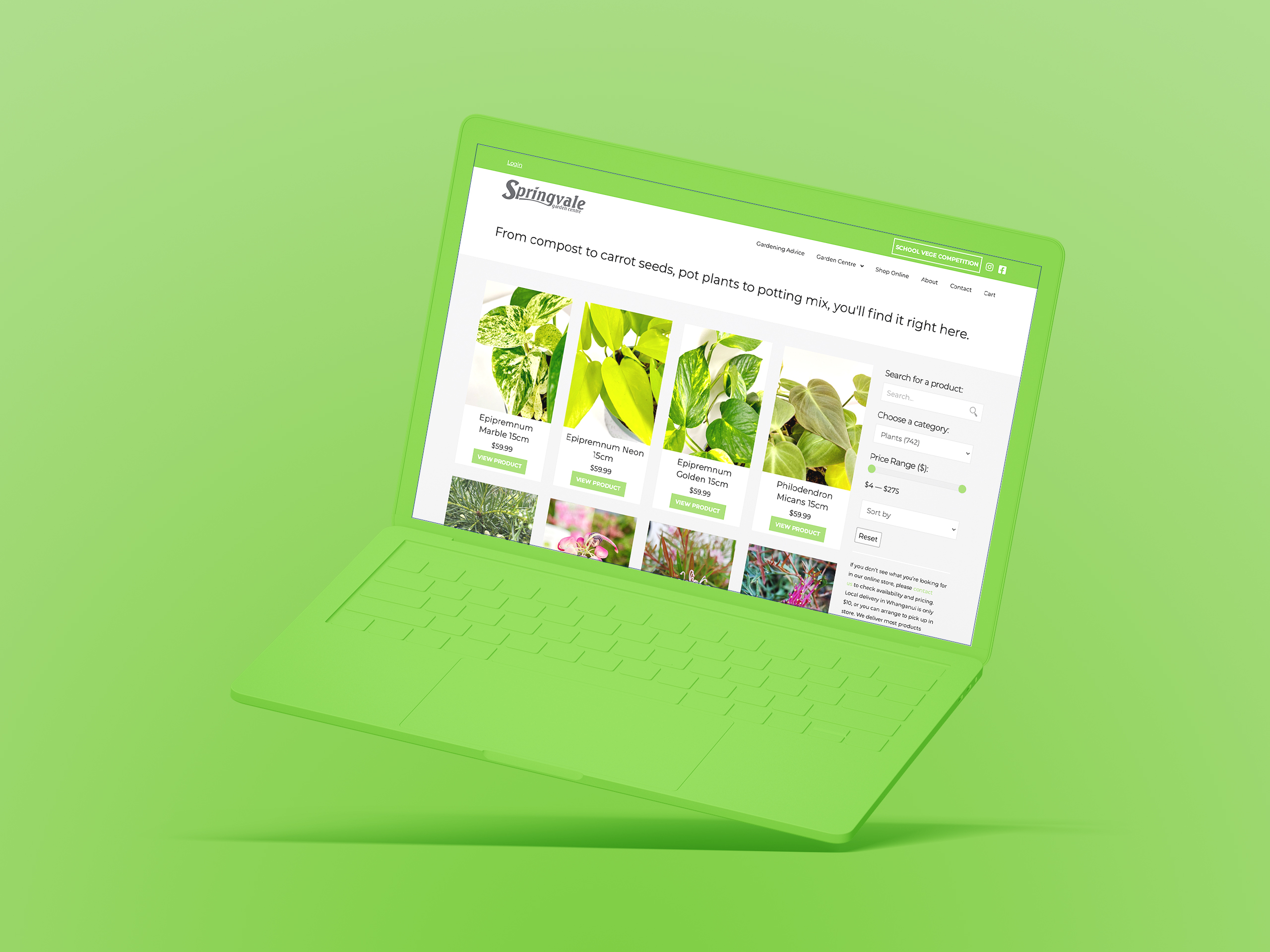 When Springvale Garden Centre decided it was time to embrace the world of eCommerce, they turned to us to make it happen. As a large provincial garden centre, they have many thousands of stock items across a wide range of categories with seasonal availability and multiple suppliers, so a basic eCommerce solution was not going to be enough.
A key requirement of the site was a strong integration with their existing Point of Sale (POS) and stock control system. Our eCommerce platform of choice, WooCommerce, had an existing integration that we could utilise but it still required some strong business rules and customisation to ensure it worked accurately.
With such a large product range, a special navigation and custom search system had to be built that allows customers to quickly find the category of product they are looking for. Customers have commented positively on how easy the site is to use.
The Covid 19 lockdown and subsequent trading rules at level 3 resulted in a fast-tracking of the project, along with developing a contactless pick-up and delivery process. The launch was so successful that the entire Springvale Garden Centre staff were kept busy for weeks fulfilling the number of online orders that came in.
The site continues to be developed, with a "Plant Selector" system underway that will allow customers to filter products by environmental factors such as soil conditions, sunlight exposure, wind exposure, etc.
Our Work:
Website design
Online store
Custom shipping features
Advanced discounting system
Product filtering and search
Plant selection engine