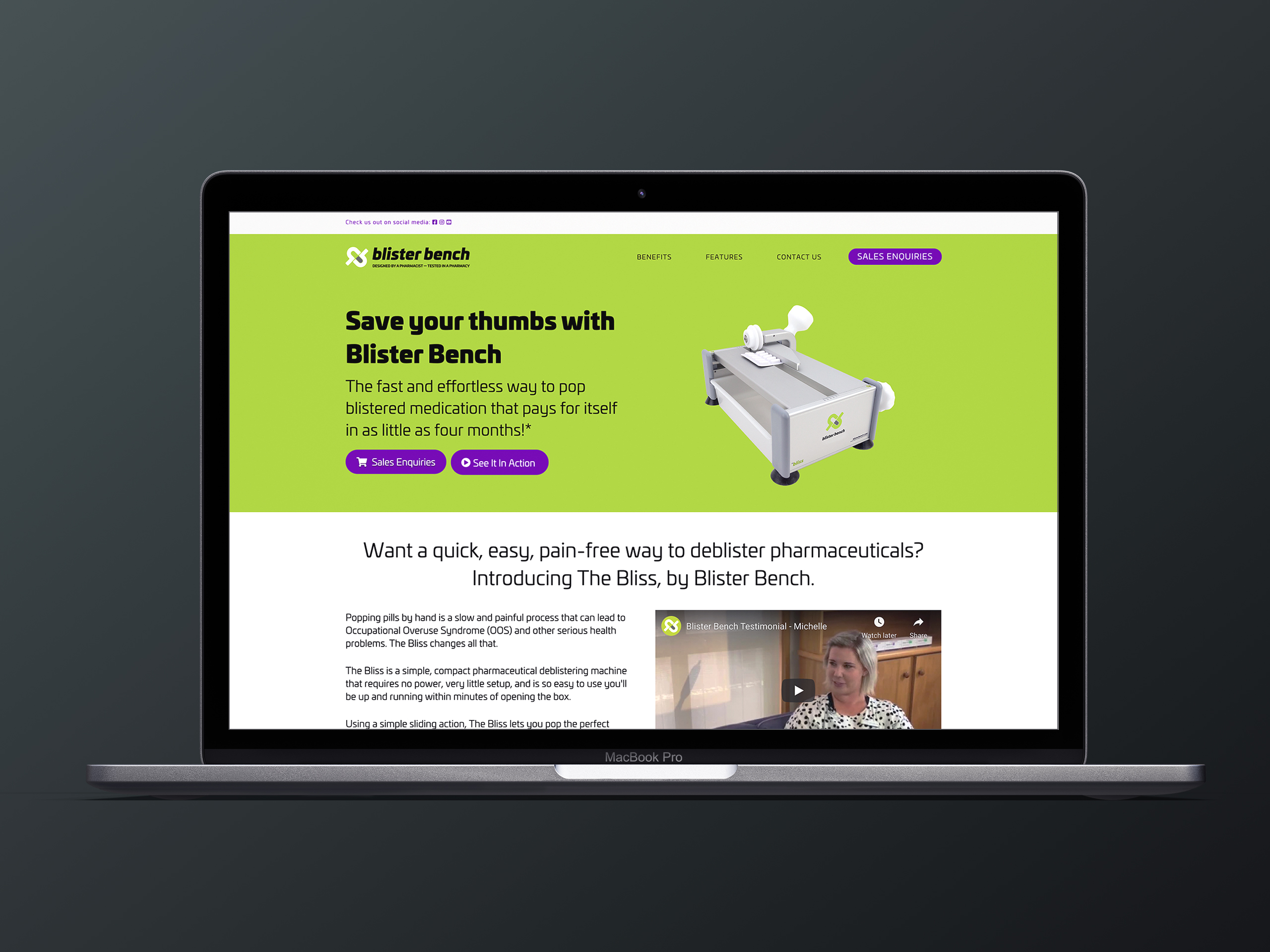 Peter Orchard is the brains behind Blister Bench and one of our favourite inventors. After a long career as a pharmacist he turned his mind to developing a new and better way to de-blister medication for dispensing. With a brilliant piece of technology on his hands, Peter came to us in need of a new brand identity to help take Blister Bench to the world.
We began with a simple, intriguing brand design, colours and typography to set the tone and expanded this into print materials, packaging design and website.
The initial purpose of the website was to foster direct sales so we used a simple 1-page checkout to minimise purchase process and focused on developing good sales content to highlight the benefits and break down the typical sales barriers.
With international distribution arrangements in place, Peter no longer needs the direct sales channel but the website still serves as a great starting point for people to learn about Blister Bench.
Our Work:
Brand development
Marketing design
Packaging design
Website design and build
Videography and editing
Copy writing and content creation
Photography