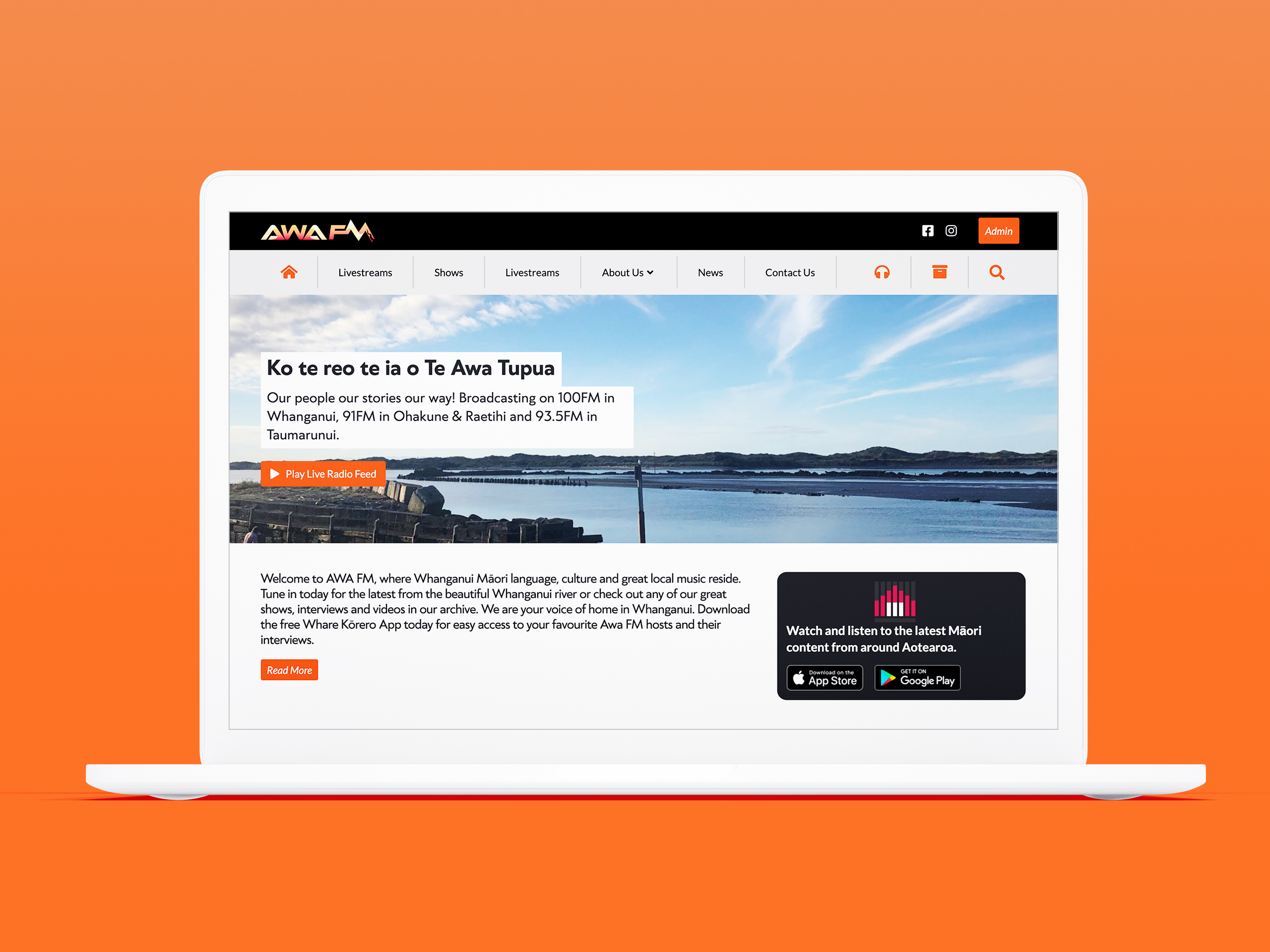 AWA FM have been broadcasting in Te Reo for over 30 years and bring a much-needed sense of community and connection for their listeners.
They came to us in need of a new website that could tick several important boxes: most of their listeners access the internet only on mobile phones so the site needed to be mobile-focused, not just mobile-friendly. Also, the site needed to integrate perfectly with the new Whare Kōrero app and media platform where their archival content and livestreamed video would be hosted.
We took a mobile-first approach to the design, building an "app" style layout that people would find familiar. We collaborated with the Whare Kōrero team to integrate with their system so all AWA FM content loaded on the platform would appear automatically on the new website. Finally, we built a news aggregator to populate the site automatically with relevant news articles from the RNZ website.
Our Work:
Mobile-first layout
Live radio player
Custom API integration
Live stream support
Content aggregation from external sources