Have you experienced some unexpected interruptions lately?
Now is a good time to develop multiple revenue streams so you can stay profitable when the unexpected happens. If you need a hand, give us a call. We've successfully helped great businesses like Springvale Garden Centre move fast to sell online and we're happy give you advice, answer any questions, or take care of the whole process for you.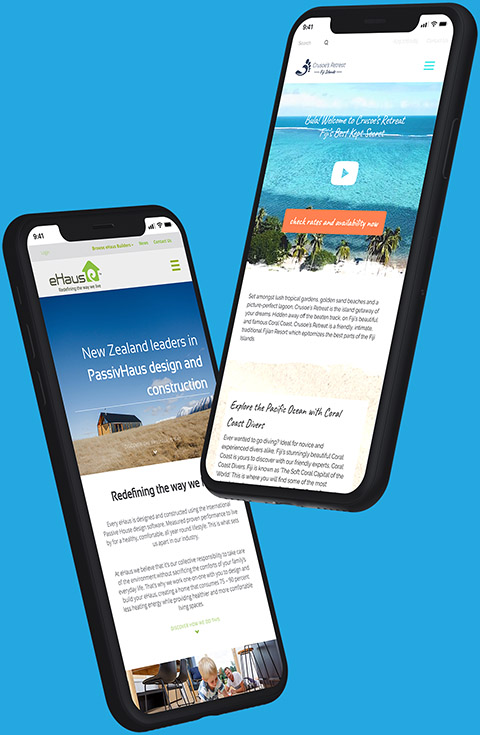 You look like a smart person...
...with great ideas and something amazing to offer the world. We're here to help, with elegant design, intelligent websites and meaningful content that can generate sales and build you a loyal fan base.
Liquid Edge Creative is a small digital agency with a big skill-set. From graphic design to web development, marketing strategy to content creation, we work with you to make your products and services shine and your voice heard above the noise.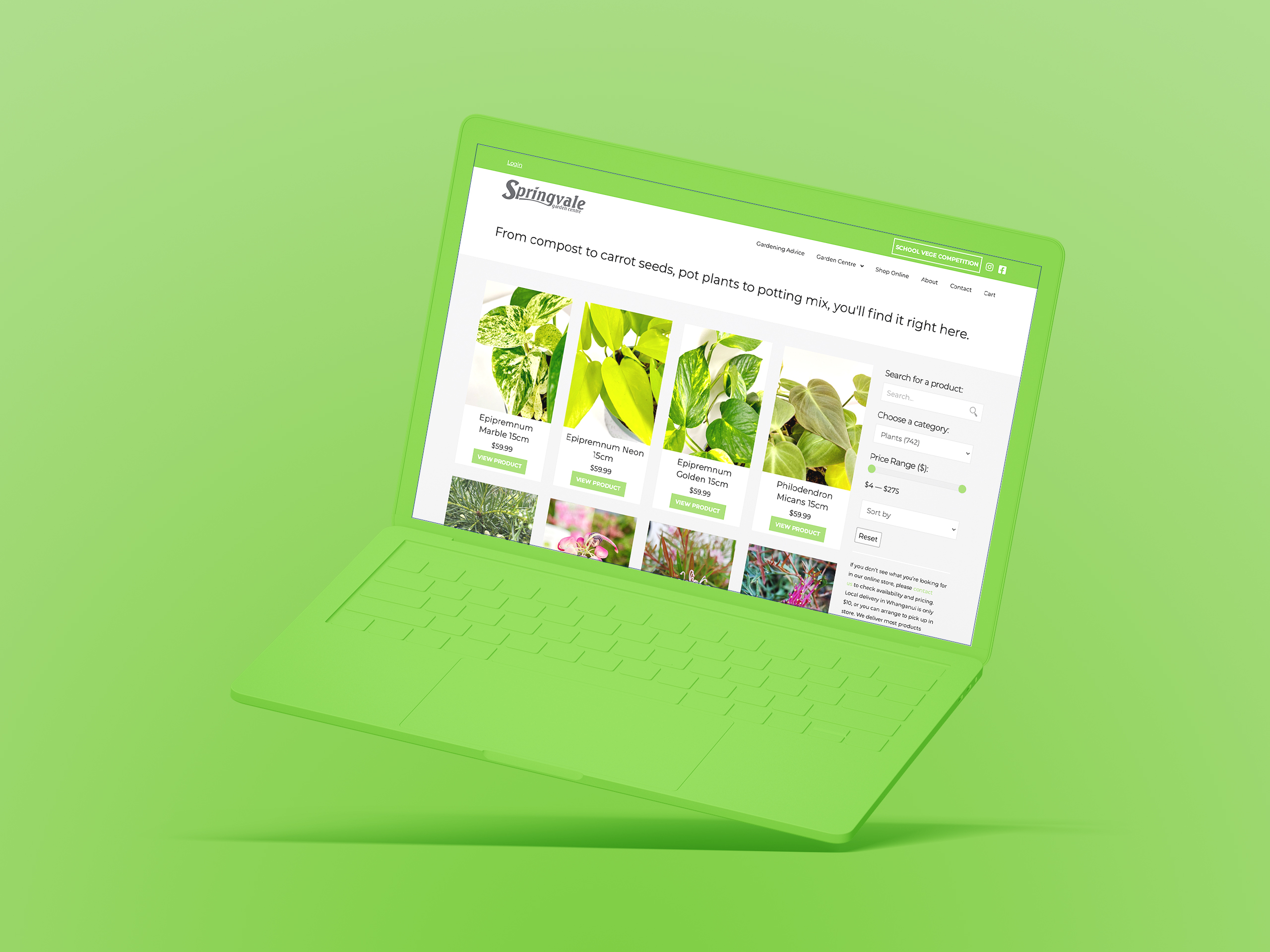 Featured Project:
Springvale Garden Centre Website
Website, eCommerce
When Springvale Garden Centre decided it was time to embrace the world of eCommerce, they turned to us to make it happen. As a large provincial garden centre, they have many thousands of stock items across a wide range of categories with seasonal availability and multiple suppliers, so a basic eCommerce solution was not going to be enough. A key ... Read More
We use a simple but powerful 4-step process to help our clients focus and get results from their marketing:
Strategy
It's important to know where you're going before you get moving. We help identify your target market and profile your ideal customer, then create a strategy to help you connect with them.
Market analysis
Marketing frameworks
Brand strategy
Keyword research
Content
It may come as a surprise, but words are still the most powerful sales and marketing tool. Our copywriters can craft the ideal content to attract people and turn them into customers.
Website content
Email campaigns and newsletters
Editorials
Blog and News posts
Advertising copy
SEO
Design
Once we have a clear strategy and compelling content, our team of talented designers will craft the right graphics, layouts, photography and video to appeal to your market, grab their attention, and convey the message.
Branding
Advertising
Websites
Packaging
Signage
Video
Action
Now it's time to get the message out there. We use the right balance of digital advertising, social media marketing, and print advertising to suit your budget and reach your ideal customers.
Social Media marketing & advertising
Email campaigns
Print advertising
Google Ads management (aka "AdWords")
You may already have some of these steps covered, and we're more than happy to work with your team to fill any gaps and help bring it all together. Let's have a conversation and see how we can help.
Liquid Edge have been our website host for 3 or more years now and I am thrilled with the service and support they have given CareerEQ. Any issue or problem we've had related to our website and emails is ALWAYS promptly responded to and quickly resolved. Even unrelated queries and advise. I couldn't wish for a better service provider for our IT support needs.
— Kaye Avery
CareerEQ